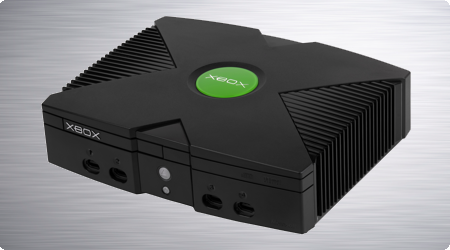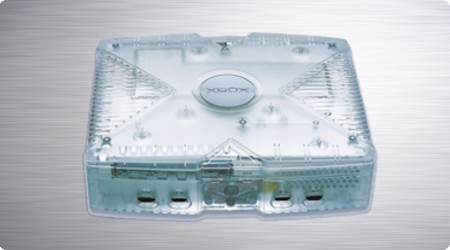 Folgende Xbox Spiele sind auf der Xbox 360 spielbar:
2006 FIFA World Cup™

Aliens versus Predator™ Extinction

America's Army®: Rise of a Soldier™

Amped®: Freestyle Snowboarding

Aquaman: Battle of Atlantis

ATV: Quad Power Racing 2™

Avatar: The Last Airbender

Baldur's Gate™: Dark Alliance™ [1]

Baldur's Gate: Dark Alliance II

Barbie™ Wild Horse Rescue™

Bass Pro Shops Trophy Hunter 2007

Batman™: Rise of Sin Tzu™

Blinx™: The Time Sweeper™

Blinx® 2: Masters of Time & Space

Cabela's® Big Game Hunter™ 2005 Adventures

Cabela's Dangerous Hunts™

Cabela's® Dangerous Hunts™ 2

Cabela's Outdoor Adventures™ 06

Cabela's Deer Hunt™ 2005 Season

Cabela's Deer Hunt™ 2004 Season

Call of Cthulhu®: Dark Corners of the Earth™

Call of Duty™: Finest Hour™

Call of Duty® 2: Big Red One

Championship Manager 2006 [1]

The Chronicles of Narnia: The Lion, The Witch and The Wardrobe

Close Combat: First to Fight

Combat Elite: WWII Paratroopers™

Commandos 2: Men of Courage™

Conker: Live and Reloaded

Crash Bandicoot: The Wrath of Cortex

Crimson Skies®: High Road to Revenge™

Crouching Tiger, Hidden Dragon™

Dai Senryaku VII: Modern Military Tactics™

Dave Mirra Freestyle BMX 2™

DOOM 3®: Resurrection of Evil™

Dreamfall: The Longest Journey

Dungeons & Dragons®: Heroes™

EA SPORTS™ Fight Night Round 3

Egg Mania™: Eggstreme Madness

The Elder Scrolls III: Morrowind®

ESPN College Hoops 2K5 [1]

ESPN Major League Baseball

Evil Dead: A Fistful of Boomstick

Fable®: The Lost Chapters™

Fairly Odd Parents: Breakin' da Rules

Fatal Frame II: Crimson Butterfly DIRECTOR'S CUT

Full Spectrum Warrior™: Ten Hammers

Future Tactics: The Uprising

Gauntlet®: Seven Sorrows™

Goblin Commander™: Unleash the Horde

Godzilla®: Destroy All Monsters Melee

Grand Theft Auto: The Trilogy

Grand Theft Auto: Vice City

Grand Theft Auto: San Andreas™

Gravity Games Bike: Street. Vert. Dirt.

Greg Hastings Tournament Paintball Max'd

Grooverider: Slot Car Thunder

Halo 2 Multiplayer Map Pack

Harry Potter and the Chamber of Secrets™

Harry Potter and the Goblet of Fire™

Harry Potter and the Prisoner of Azkaban™

Harry Potter and the Sorcerer's Stone™

He-Man: Defender of Grayskull

High Heat™ Major League Baseball® 2004 [1]

Hot Wheels: Stunt Track Challenge

Hunter: The Reckoning® [1]

IHRA Drag Racing Sportsman Edition

IHRA Professional Drag Racing 2005™

The Incredible Hulk™: Ultimate Destruction

The Incredibles: Rise of the Underminer

Indiana Jones™ and the Emperor's Tomb™

JSRF: Jet Set Radio Future

Judge Dredd®: Dredd vs. Death™

Jurassic Park: Operation Genesis

Kelly Slater's Pro Surfer

The King of Fighters Neowave

The King of Fighters™ 2002 & 2003

Kingdom Under Fire: The Crusaders™

The Legend of Spyro™: A New Beginning

Leisure Suit Larry: Magna Cum Laude

LEGO® SW™ II: The Original Trilogy

Lemony Snicket's A Series of Unfortunate Events™

The Lord of the Rings™: The Return of the King™

The Lord of the Rings: The Third Age™

Magic: The Gathering™—Battleground

Marvel Nemesis: Rise of the Imperfects

MechAssault® 2: Lone Wolf

Medal of Honor European Assault™

Medal of Honor™ Frontline

Medal of Honor™ Rising Sun

Mega Man® Anniversary Collection

Metal Arms™: Glitch in the System

Mike Tyson Heavyweight Boxing

MLB® SlugFest®: Loaded [1]

Monster Garage™

Mortal Kombat: Armageddon

Mortal Kombat® Deception™

Murakumo: Renegade Mech Pursuit

MX World Tour™: Featuring Jamie Little

Namco Museum 50th Anniversary Arcade Collection

NASCAR 2006: Total Team Control

NCAA College Basketball 2K3

NCAA March Madness 06 [1]

NCAA® March Madness™ 2005 [1]

Need For Speed™ Underground 2

NTRA Breeders' Cup World Thoroughbred Championships [1]

Oddworld: Munch's Oddysee

Outlaw Golf: 9 More Holes of X-mas

Outlaw Volleyball: Red Hot

OutRun 2006: Coast to Coast

Pitfall®: The Lost Expedition™

Predator Concrete Jungle™

Prince of Persia: The Sands of Time™

Return to Castle Wolfenstein

Robin Hood Defender of the Crown®

Scooby Doo!™ Night of 100 Frights

Shamu's Deep Sea Adventures

The Simpsons™ Hit and Run™

Silent Hill® 2: Restless Dreams

Sonic Mega Collection™ Plus

Sphinx and the Cursed Mummy™

Splat Magazine Renegade Paintball

Splinter Cell: Double Agent

SpongeBob SquarePants™: Battle for Bikini Bottom

Sponge Bob Square Pants: Lights, Camera, Pants!

The SpongeBob Square Pants Movie

SpyHunter:® Nowhere to Run™

Star Wars Battlefront™ II

Star Wars: Episode III Revenge of the Sith™

Star Wars Jedi Knight®: Jedi Academy™

Star Wars Jedi Starfighter™

Star Wars: Knights of the Old Republic™

Star Wars Knights of the Old Republic® II: The Sith Lords™

Star Wars Republic Commando™

Street Fighter® Anniversary Collection

Stubbs the Zombie™ in Rebel without a Pulse™

Super Monkey Ball™ Deluxe

Teenage Mutant Ninja Turtles™

The Terminator™ Dawn of Fate

Terminator® 3: Rise of the Machines

Test Drive®: Eve of Destruction

Tom and Jerry: War of the Whiskers

Tom Clancy's Ghost Recon™ 2

Tom Clancy's Ghost Recon™: Island Thunder™

Tom Clancy's Ghost Recon® 2 Summit Strike

Tom Clancy's Rainbow Six® 3

Tom Clancy's Rainbow Six® 3 Black Arrow™

Tom Clancy's Splinter Cell®

Tom Clancy's Splinter Cell® Chaos Theory™

Tom Clancy's Splinter Cell® Double Agent™

Tom Clancy's Splinter Cell® Pandora Tomorrow™

Tony Hawk's American Wasteland

Tony Hawk's Pro Skater 2x

Tony Hawk's Pro Skater™ 4

Tony Hawk's Underground 2

Torino 2006™ Winter Olympics

Trivial Pursuit® Unhinged ™

True Crime: Streets of LA

Ty The Tasmanian Tiger™ 2: Bush Rescue™

Ty the Tasmanian Tiger™ 3: Night of the Quinkan

Unreal Championship 2: The Liandri Conflict

The Urbz™: Sims In The City™

Wakeboarding Unleashed: Featuring Sean Murray

Winback 2: Project Poseidon

World Soccer Winning Eleven 8 International

World Soccer Winning Eleven 9

World Series® Baseball 2K3

Worms™ Forts: Under Siege

Yu-Gi-Oh!™ The Dawn of Destiny™



[1] Es werden nur die Versionen mit dem Ländercode für die Region Nordamerika auf der Xbox 360 Konsole unterstützt.
[2] Das Update von Dezember 2005 beinhaltet "Monk Zeng"-Inhalte aus der Limited Edition von Jade Empire.
[3] Die japanische Version dieses Spiels wird auf der Xbox 360 Konsole nicht unterstützt.